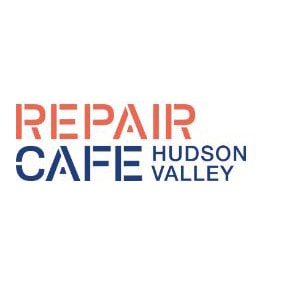 A Repair Café is a free community event. You bring your broken but beloved item and together with volunteer repair coaches we fix It! Categories of Repair include: electric & mechanical (think lamps, vacuums, etc.), wooden, ceramic, china or glass items, clothes for sewing, zipper repair, computers, jewelry. We will also have a clean energy coach who will be doing 1:1 talks on EVs, solar, green banking, etc! Most items get fixed, but even when they don't our coaches are able to diagnose your item, you can decided to order the part it needs and come back to a future Repair Café to continue the work! Find our calendar of cafes at http://www.repaircafehv.org/
The Repair Café idea was born in Amsterdam in 2009 and was brought to New Paltz by volunteer and organizer John Wackman in 2013. His dedication, enthusiasm and success inspired others to launch Repair Café events in their communities. Hudson Valley Repair Café's are fiscally sponsored by Sustainable Hudson Valley.
Melissa Iachetta took over facilitating the Kingston Repair Café in 2018. She aims to host bi-monthly Cafes and has had Cafes at both Clinton Avenue United Methodist Church as well as more recently the Redeemer Lutheran Church. Kingston Repair Cafes are sponsored by the Climate Smart Kingston Commission, Kingston Transition and Bike Friendly Kingston.
Melissa's fulltime job is Program Manager at New Yorkers for Clean Power, a non profit statewide campaign helping New Yorkers transition to a clean energy economy. NYCP's storefront is based in Kingston! Melissa is also in her second term on the Climate Smart Kingston Commission.