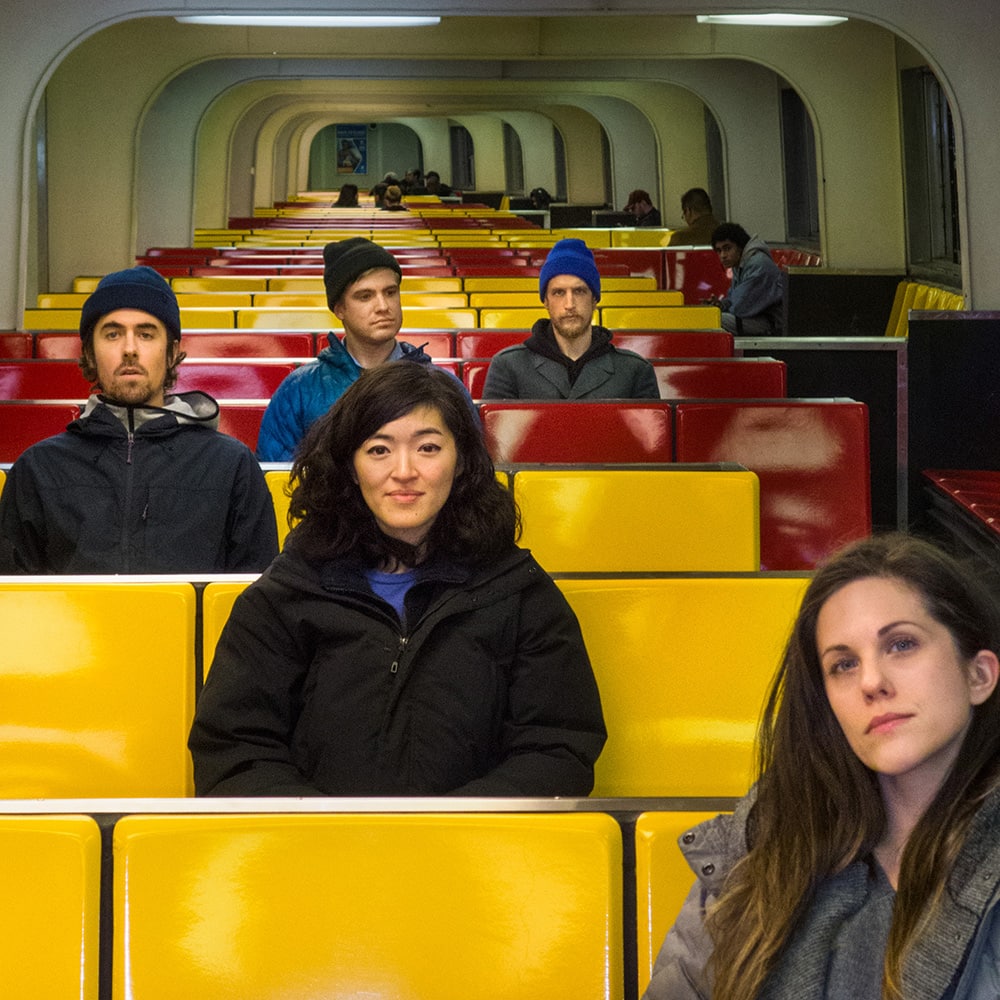 Toebow (pronounced tō-bō) is not only a band. It is a state of mind and a world of its own. The music is playful and lighthearted, yet also severe—a progressive cartoon rock soundtrack forged from the inner goofs of the human soul. Toebow was originally formed in 2013 by close friends and alumni of the defunct indie dream-pop group BOBBY (formerly active via Partisan Records) immediately following BOBBY's dissolve in late 2012. The personnel has evolved slightly over the years, and has included members of other noteworthy New York bands such as Uni Ika Ai, Ensemble, et al. & Zula.
"Themes" is Toebow's latest release, and showcases the band's tapestry of positive, upbeat sounds that are at times odd and unexpected but remain palatable, accessible, and mostly danceable. Quirky guitar lines flutter over bouncy bass and rumbling percussion, while smooth male-female vocal harmonies, lush synth lines and the occasional drum machine tie the gentle chaos neatly together. "Themes" is a tasting plate of Toebow's distinct flavors. Wacky by nature but severe in execution, Toebow "…artfully straddles the border between sincerity and goofiness" (ThrdCoast) yet their songs often confront the more stoic and sometimes somber sides of their experience.
Having spent several years incubating their material at home and at shows, Toebow developed a set of "core" songs that became the staples of the band's live set. The songs on their latest album summarize the "Themes" of Toebow, comprising the fundamental tenets of the band's serious yet playful sound.