2022 marked a return of the Kingston Festival in all of its pre-pandemic glory for the 12th and perhaps most successful year, as well as the expansion of art, music, and wellness exchange-based programming. This latter point is particularly thrilling for our radical, compassionate, and creative community, which has sought connection and opportunities to share work following the impacts of COVID-19 and loss of venues throughout the region. These year-round performances, new mural tours, and inspiring healthcare partnerships point toward a future that sustains a network of care for thousands in the region who lack access to the art of medicine and the medicine of art. 
With gratitude, 
Aimee, Joe, Kim, Lara, Laura, and Lindsey
Exchanging Art & Music for Healthcare Since 2010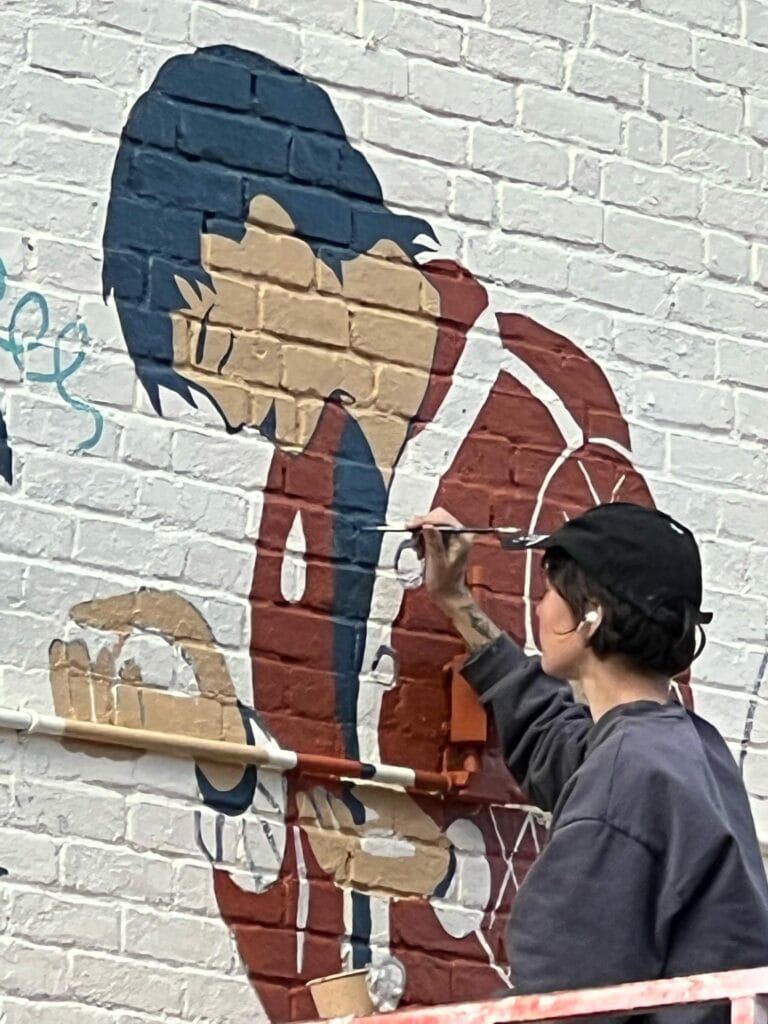 MISSION
Through the exchange of art and music for medicine O+ empowers communities to take control of their collective wellbeing.


VISION
O+ envisions thriving, diverse, creative communities through the establishment of a culture of care wherein an individual's value is based on their contribution to the whole, and everyone has equitable access to the healing power of both art and medicine.


VALUES
Radical, Compassionate, and Creative
"Artists not having access to health care can create an environment and lifestyle in which the hustle winds up crushing the art itself, and everybody loses. That the O+ Festival even exists is a miracle. It does a really important thing for all us artists and musicians, emotionally. It's like a whole festival of validation, because these problems are so real and heartbreaking to us but also so mundane, and often so invisible to the rest of the community. "
~ Amanda Palmer, musician/O+ Alum 2022, 2017
O+'S MISSION ON FILM AND IN ACTION
In order to demonstrate the need for and impact of our exchange model, and the incredible artists who exchange their work for care through O+, we partnered with HUDSY in the fall of 2022. HUDSY followed three O+ artists – Roxiny, Shawnee Miller, and Pau Quintanajornet –  through this year's festival. We are thrilled to share the trailer for the forthcoming documentary short produced in partnership with HUDSY and look forward to sharing the full film in early 2023.
"The O+ Festival 2022 provided the best healing I have received in decades! The whole experience was amazing from the check-in staff to the entire environment and design of the healing space. It was over-the-top thoughtful in every inch of each area." 
~ Jem Maverick, Repair Cafe Facilitator for ExplO+re Programming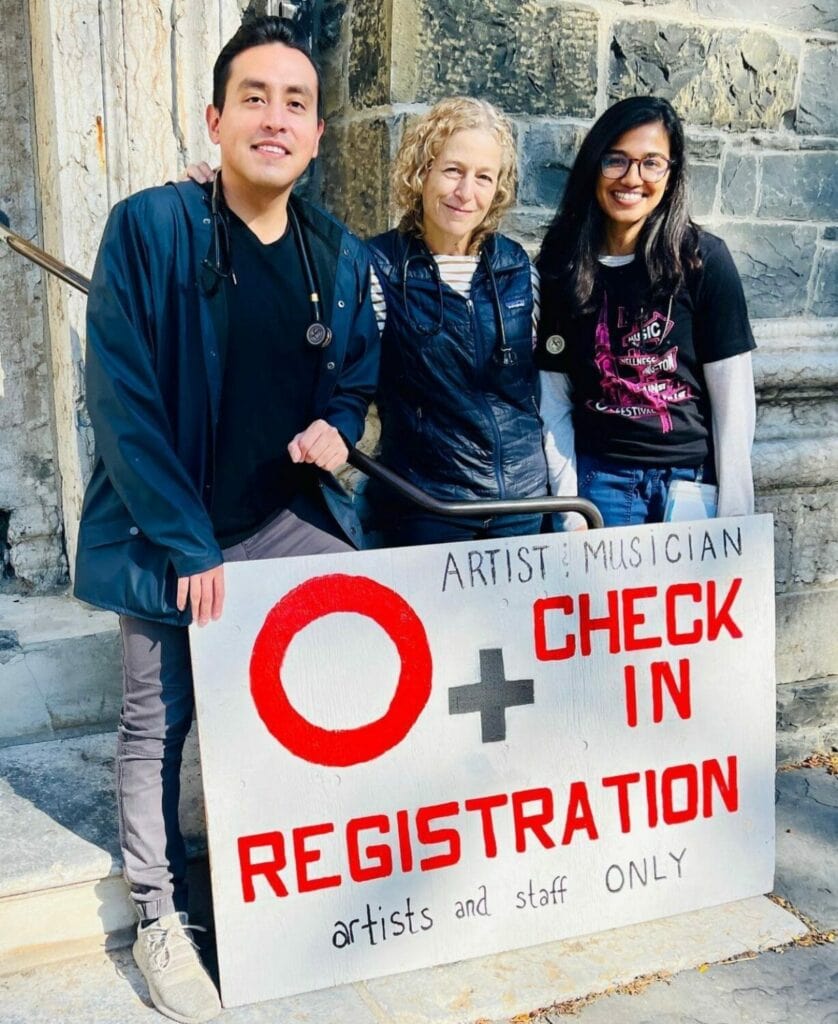 The heartbeat of O+, and our mission, resides in our exchange for health and wellness services. Our 2022 festival was the most successful yet and our clinic was too. Though you can look at the festival "by the numbers," they can never tell the whole story. While we continue to offer public facing health and wellbeing workshops and experiences through our wide-ranging ExplO+re programs and cycling events, attendees of the festival do not see inside of the artists clinic set up in Bethany Hall each year. 
While the public is outside listening to bands, they don't hear the conversations happening between a doctor and artist inside. Audiences cannot see the impact of a musician finding a pathway to care or an artist discovering the relief to be found within a new healing modality or a root canal. As a festival attendee you are not necessarily privy to the transformative power of a touring band getting orthopedic shoes or an artist embracing their smile for the first time in their lives because a dentist fixed their tooth. But we are all witness to, and benefactors of, the healing power of art and music that  results from artists and musicians receiving the care they deserve. The exchange of the art of medicine for the medicine of art is at the center of what we do for this reason. 
Over the last 12 years, O+ has provided over 5000 clinic visits and nearly 1400 dental services to creative professionals of all kinds. We have been able to offer nearly all of this care on just one weekend or 3 days each year. Imagine if O+ could offer access to care for 365?! This is the goal we are moving towards in the year ahead.
2022 took us in new directions as we expanded our music programming in exciting ways. We hosted a number of events in Kingston's historic Old Dutch Church (ODC), including a "season kickoff" with Hudson Valley psychedelic improv supergroup Ultraam, as well as an incomparable fundraising event, spearheaded by the inimitable O+ Alum Amanda Palmer. We facilitated an artist-in-residence opportunity at ODC for local musician James Felice (The Felice Brothers), and returned to the sanctuary as a headlining venue at the 2022 Kingston Festival, which boasted more women and LGBTQIA representation on stage than in any previous O+ Festival.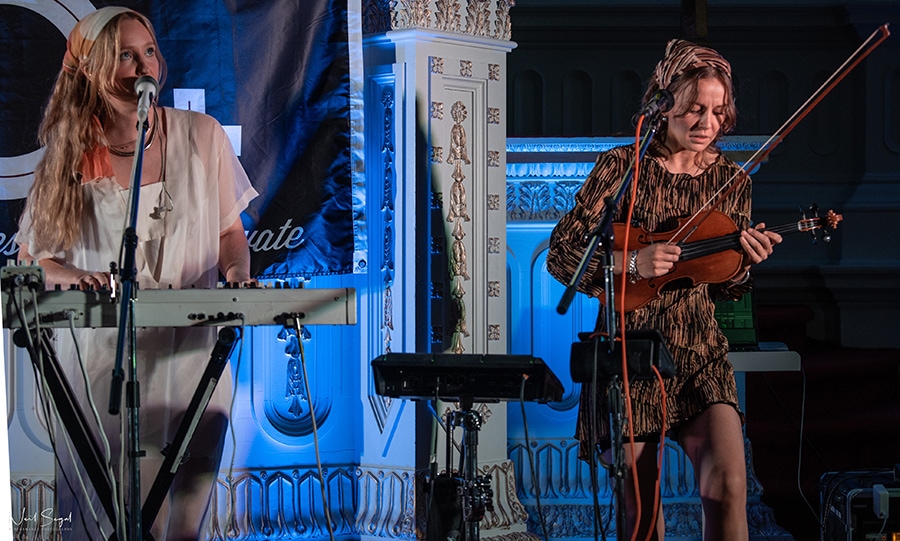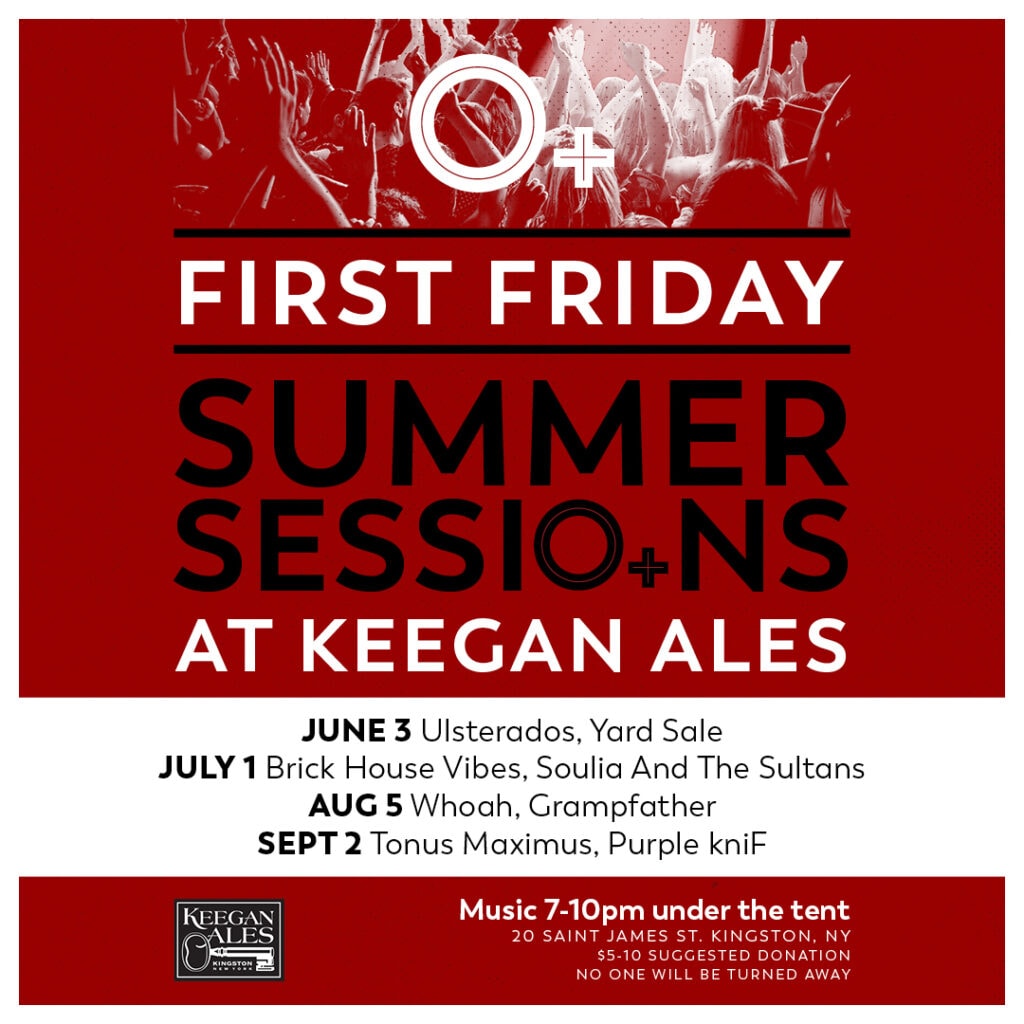 We explored new spaces to hear music, introducing the outdoor fest-favorite, "Somewhere Stage," located just across the street from Old Dutch Church, as well as a pop-up stage in front of Rough Draft, both of which allowed for an effortless flow between uptown venues throughout the festival weekend. We partnered with the Ulster County Italian American Foundation for the first time, programming the eclectic "ItalianO+" stage at their popular downtown event, exposing new audiences to our artists and mission.
We launched the "First Friday SessiO+ns" at Kingston's staple brewery, Keegan Ales, which allowed us to put two local bands on stage each month from June-September. We also transformed Keegan's back brewery room into a spirited 80+s dance party in May, July and August, in partnership with Light Hearted Lighting Design. 
O+ focused energy on outreach as well, boosting our visibility and sharing our mission with new audiences by tabling at a variety of music venues and community events around the Hudson Valley. The expansion of these events is in service of expanding the care made available to artists and musicians throughout the region while offering the community more opportunities to discover the power of music available to them in their own backyard.
2022 was a year of deepening understanding, expanding access and integration on the art front. We sought new ways to bring the three tenets of O+ – art, music and wellness – together in everything we do.
Through the support of The Alexander and Marjorie Hover Foundation, and editing support from Mike Amari, we completed the Loving Kindness Mural Audio Tour, which features six O+ murals tied together by the mindfulness practice of the same name. Each stop on this tour offers a description of the murals and their making, words from the artist(s) and a meditation created in response to the concepts and content of each individual public work. Inspired by this project, we also restructured the music, meditation, and mural collection of Illumination to be experienced as a self-guided audio tour.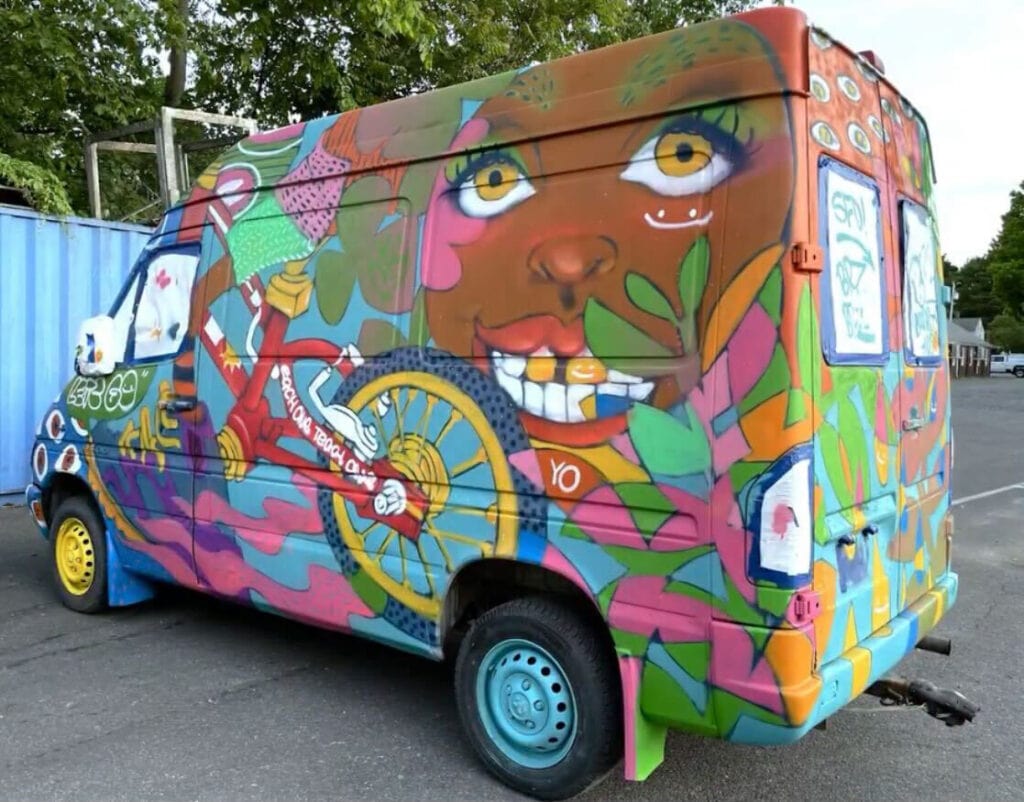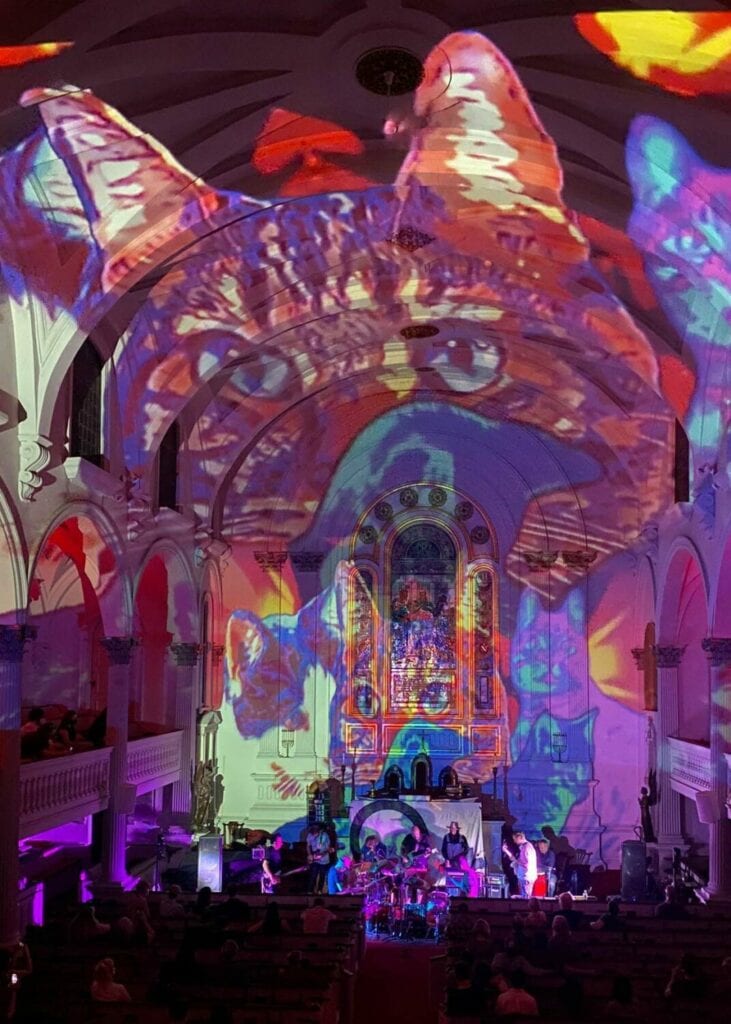 These tours are now available through our website and through a QR code found in the new version of the O+ Mural Map. The 2022 Mural Map, supported by our partners at Institute for Family Health, can now be picked up at a total of 12 locations throughout Kingston and is also downloadable online. In this new chapter of the mural program, we continue to be committed to the expansion of direct representation and the range of stories that are accessible to the public through the murals as well as the ways that context supports that content.
In May of 2022, we partnered with Bike Friendly Kingston to cohost an O+ BlO+ck Party for Kingston Women's Bike Fest. In the leadup to this event, we created our first moving mural with O+ Alum and public art rockstars Boogie Rez. Boogie Rez came up to Kingston, amidst their World Trade Center residency, to cover our van with a cycling mural that can now be seen rolling through town spreading positivity and encouraging riders of all kinds, to get on their bikes, with helmets. This mural also reflected our relationship with WMC Health Alliance, which has provided dozens of free helmets to riders of all ages in our community through O+ Cycling events.
One of the most thrilling visual experiences of this year's art programming, and most impactful hybrids of art and music, was the work of B.A. Miale in a selection of O+ concerts this year. B.A. 's nostalgic, rhythmic and stunning projections filled the white ceiling of the Old Dutch Church in surrealistic, syncopated harmony with Ultraam, Kimbra and Mercury Rev and also provided playful textures in the tent at Keegan Ales on the opening night of the Festival.
We have made significant moves over the last year in intentionally engaging local young people – from children to young adults – in our arts programming and learning opportunities. This engagement ranges from free kids spray painting workshops at the YMCA during the festival, led by O+ muralist Ramiro Davaro-Comas, to paying PUGG interns (ages 18-21) to support the production of our largest mural this year – Undomesticated by The House Opposite at People's Place. We look forward to building on our partnership with local organizations like the YMCA, YWCA and The D.R.A.W. to continue to provide opportunities for young people to access mentorship, art making and wellness services through O+.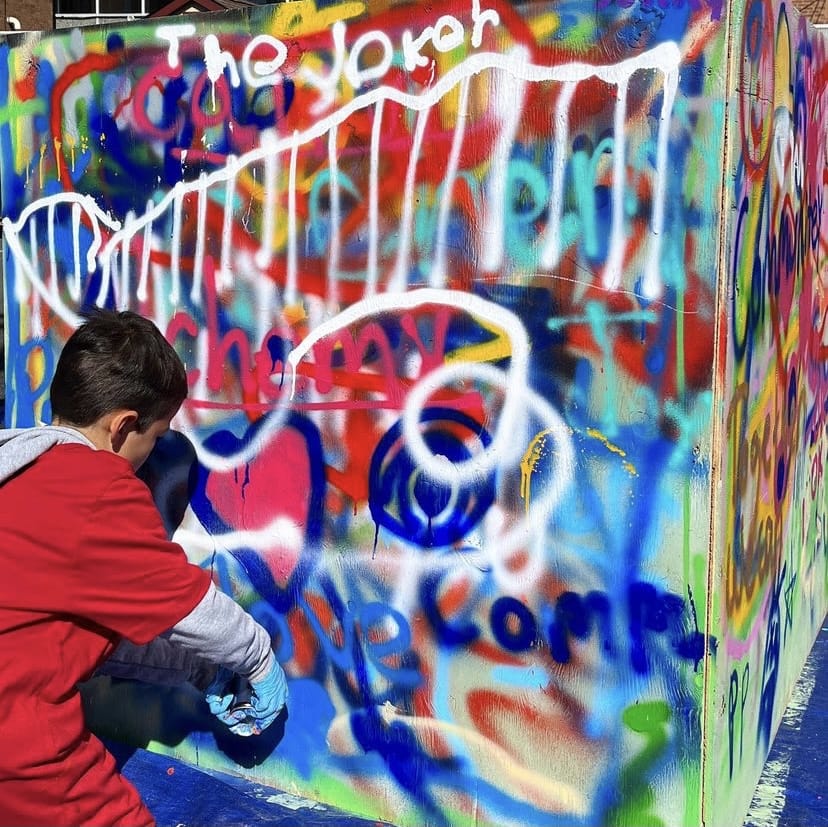 2022 O+ FESTIVAL COMMITTEE MEMBERS:
ART:
Corrine Rodriguez
Rafael Cruz
Dillon Paul 
Adam Mastropaolo
MUSIC:
Sarah Bissonnette-Adler
Darius Christian
Suzanne Hilleary 
Dustin Bryant
WELLNESS: 
Jesse Scherer 
Kerry LaSalvia RN
Andy Monk 
Shawn Harrison
LITERARY SALON:  
Carolita Johnson
Christopher Livecchi 
COMEDY:
Dave Green
2022 O+ FESTIVAL Support Staff:
Diane Reeder, Greenroom 
Harlan Levine, Festival Production Manager 
Dave Green + Jordan Hall, Back of House 
Suzanne Hilleary, Volunteer Coordinator 
Francesca Hoffman, Parade Coordinator 
Jesika Farkas, Festival Placemaking 
Molly Sterrs, Bar Manager 
Jim Tomassetti + Randall Jacobs, Cycling 
Matt Goldpaugh + Max Fass, Music Production Support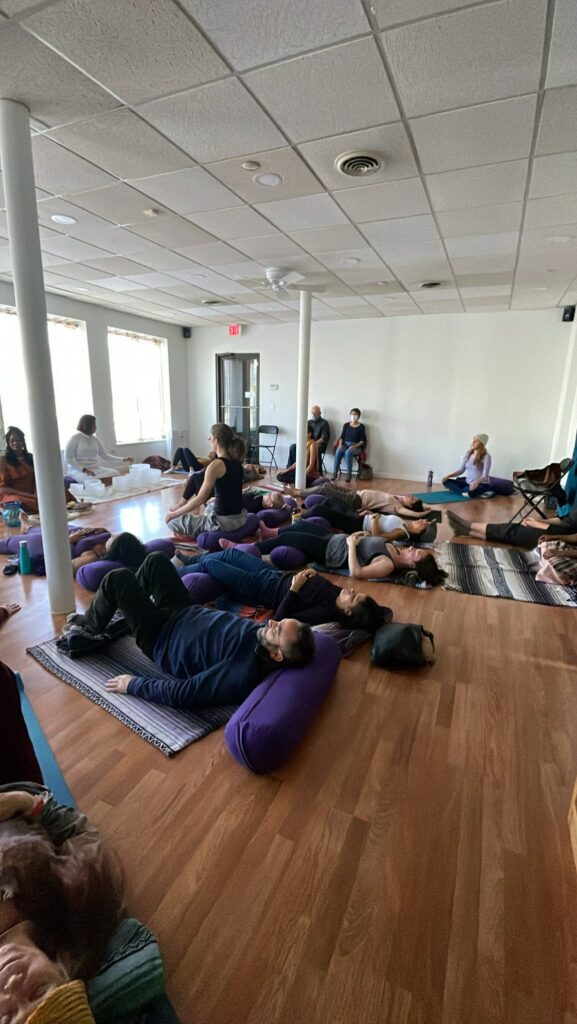 Joe Concra, Co-FO+under
Laura Crimmins, Music Production
Kim Faraci, Development
Michael Frank, Communications 
Aimee Gardner, Operations
Lauren Gill, Design/Web 
Dave Green, Partnerships
Lara Hope, Music Programming
Jesse Scherer, Wellness 
Shae Severino, Social Media 
Lindsey Wolkowicz, Art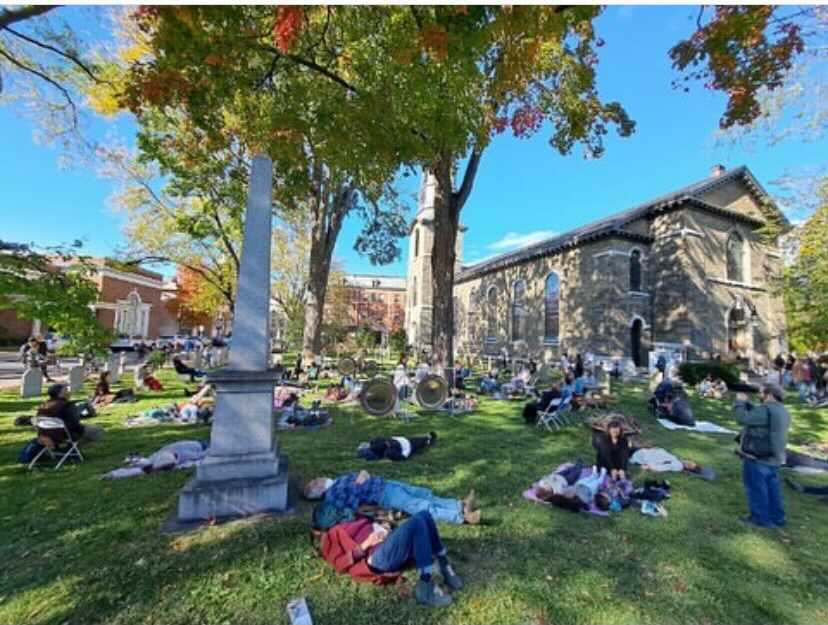 "I have volunteered in the O+ Wellness Clinic for three previous Festivals, but there was something magical about 2022. As a Mental Health practitioner, Social Worker and Reiki Master my work often gets heavy. But the vibes were so clear and light in the Clinic that every session I did this year felt instantly transformative…
The O+ Festival has morphed into a days-long party in our city, multi-faceted and ever-expanding, but the Wellness Clinic will always be the crucial beating heart of its mission… and the reason I might never leave Kingston."
~ Kristina Sarhadi, MSW, CHHC, Reiki Master/O+ Clinic Provider 2018, 2019, 2022
Statement of Financial Position 2022
| | |
| --- | --- |
| | |
| Net Assets less Liabilities | |
REVENUE – TOTAL: $737,054.51
EXPENSES – TOTAL: $733,965.37